Municipal Threat #3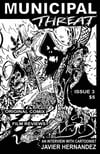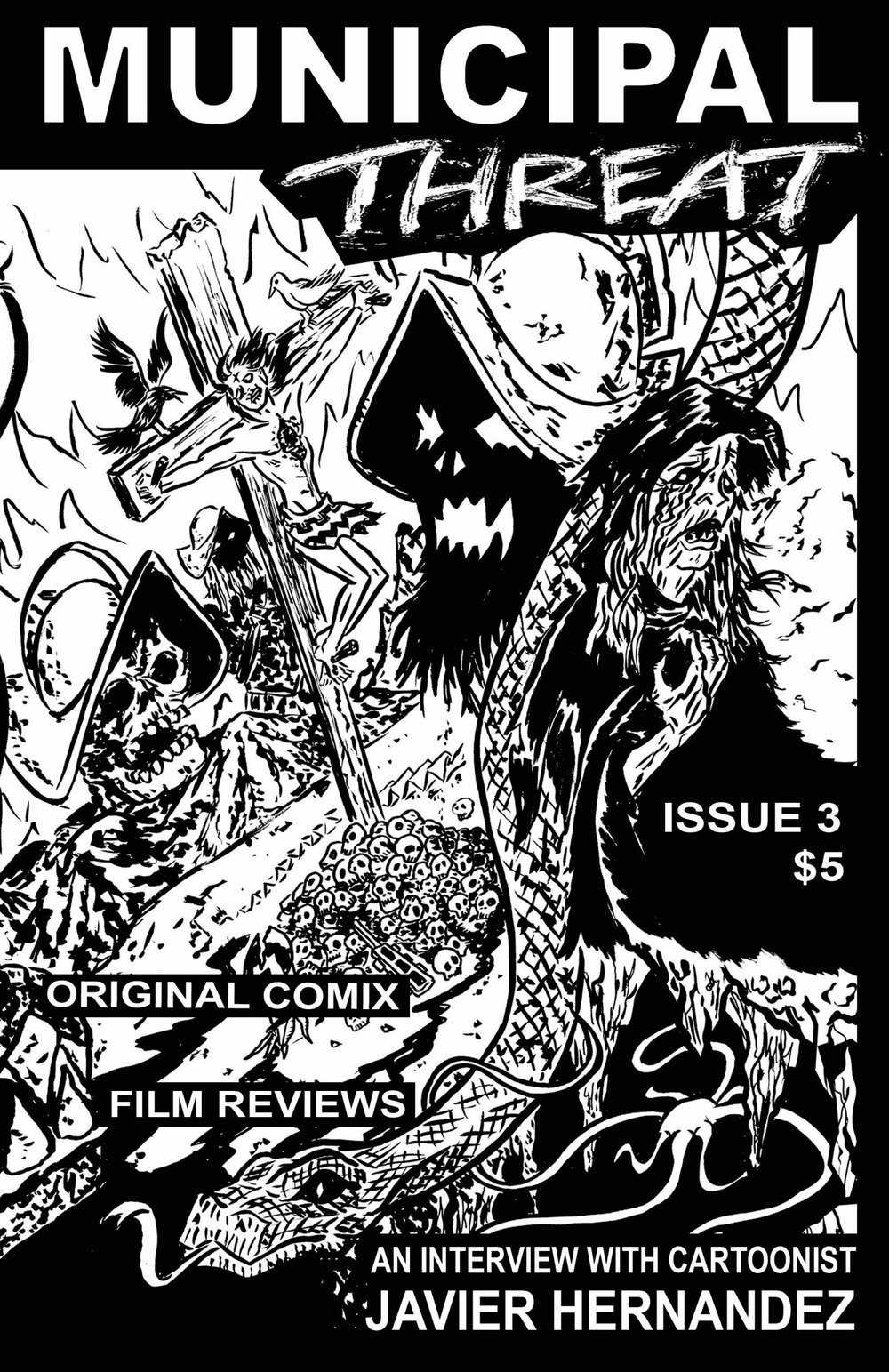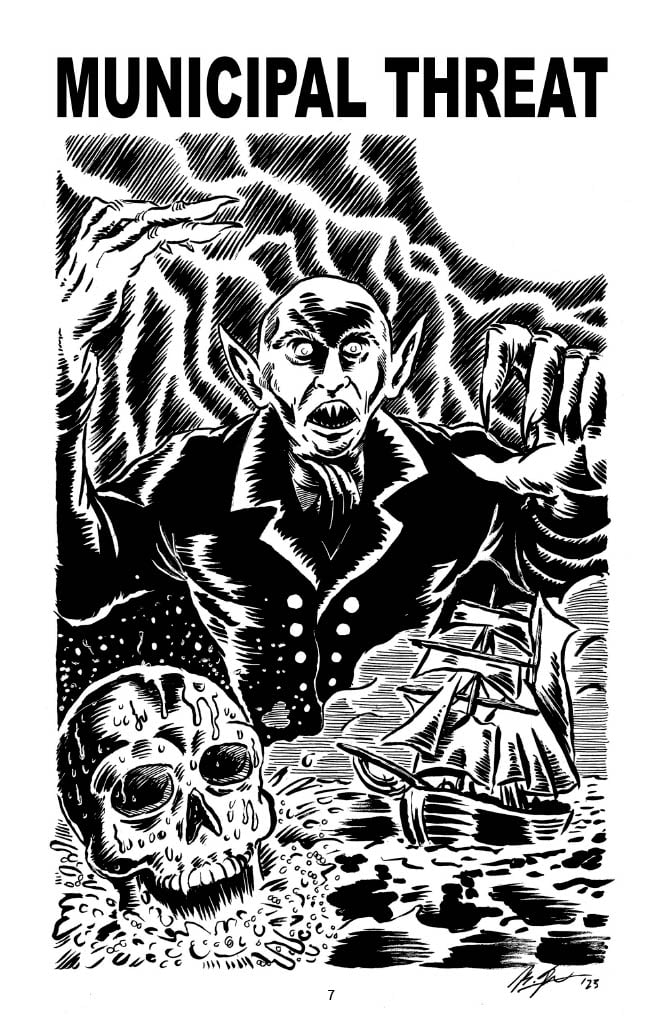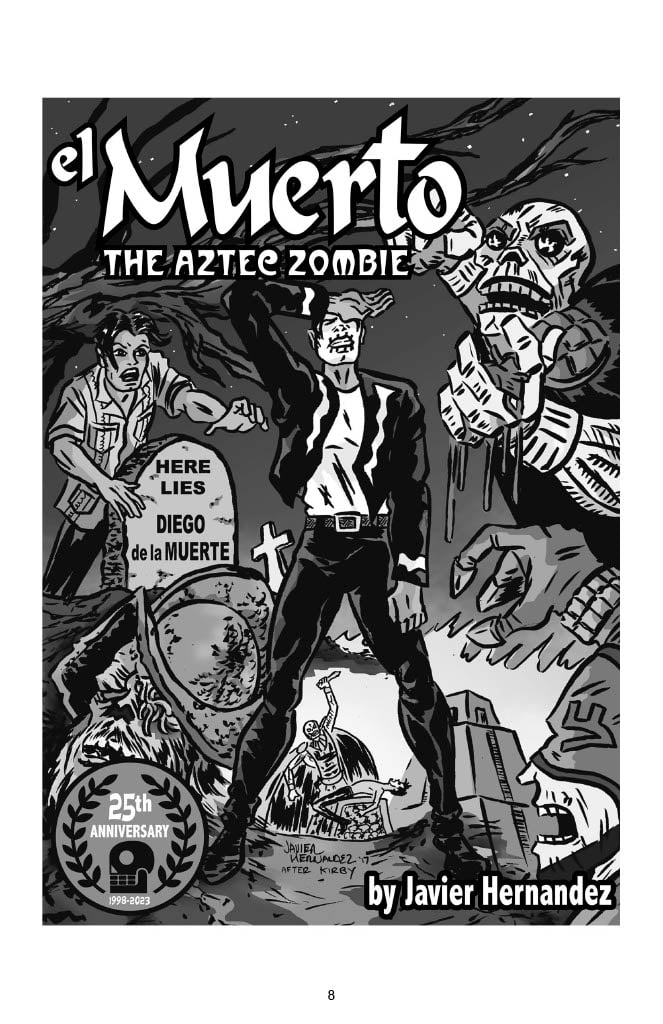 MUNICIPAL THREAT strikes back for a third issue, once again showcasing a cadre of comics and movie reviews inspired by the films found in the darkest corners of the video store!
The artist known only as LOCH NESS tells a tale of kaiju and monstrous diarrhea! JEREMIAH STEINER illustrates a meeting between otherworldly visitors and a residential Bigfoot! ANTHONY AIUPPY outlines the unnatural forces that bring soldiers back from the grave! DAMON BEGAY draws the heist of a superpowered career criminal! BRAD DWYER forsees a dystopia inhabited by Frankenstein's Monster! ZACK EMPIRE wows with the story of a motorcycle-riding torso fighting a vampire! KYLE HICKENBOTTOM reviews the canuxploitation film "The SEIGE" (featuring a complimentary illo by WILLIAM HERNANDEZ), as well as "SATAN'S BLOOD"! And NICK ANDERSON gives the lowdown on SOV horror classic, "SCREAM DREAM"! Hey, WHAT'S WITH ALL THE EXCLAMATION POINTS?!?
And finally, cartoonist JAVIER HERNANDEZ sits down for an interview about his life and work, in addition to detailing how his character EL MUERTO was adapted into a live action film!
72 pages, offset print, half-size zine.